Tobogan team and the challenge to all Sun*: "Even the super intellectual of Vietnam may not be able to solve all this game"
While we are immersing ourselves in coding, testing at Sun*, there are people who "plow" the game day and night, even challenge colleagues. They are so incomprehensible.
I want to send a challenge to everyone who reads this article:

"If you have ever admired the Vietnamese Super Intellectuals, then this is your chance to try it! Trust me, Vietnam Super Intellectuals are not sure to solve this game! Are you confident?"

- Dao Dinh Cuong -
Ok ok! What's so good about your game?
Many of you might not know that Sun* (formerly Framgia) used to develop games on some platforms such as Cocos2d, Unity, ... Up to now, although it is no longer a key direction, there are still pretty many Game Developers in the company. Therefore, Tobogan game was founded to satisfy the passion for Game Developers, enabling them to create their own product and make full life cycle.
Tobogan is not just an entertaining game. One of its highlights is overcoming challenges, limits, to find a way to solve problems. And when it is done, gamers will surely feel extremely excited.
Initially from small casual games, however, during the development period, with a rather unique concept, Tobogan was decided by the management to experiment in a corporate environment with the expectation of release on a larger scale. Of course, ensuring the quality of projects in charge is also always appreciated.
Dev team of EUV2 and Creative Team - Design Unit are the ones directly developing this idea. The whole team with extremely enthusiastic members, there are friends who have never participated in creating a game but are still determined to give this challenge a try. That is a clear testament to the "invincible" spirit of Sunners.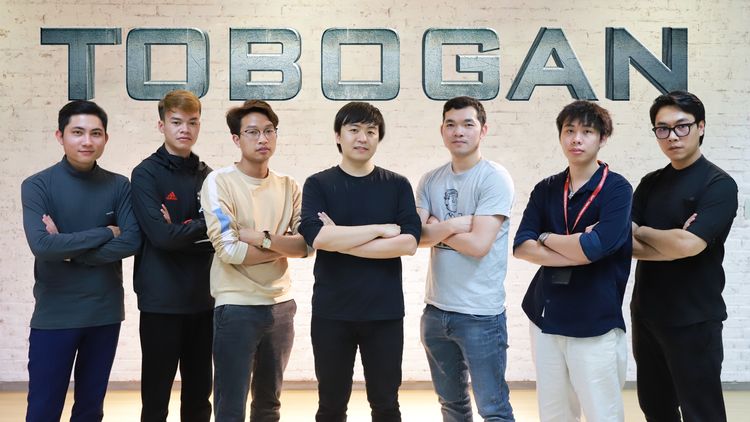 Mr. Nghiem Tuan Minh - in charge of the project shared: "We use the game development engine Unity3D, which is very famous for being a simple and easy-to-use engine with low development time. Since Unity3D also has a lot of tools to support development, design and deploy, therefore, the development is not too complicated."
Having the opportunity to develop a good game, team members spend all their time and energy working well. From the way of thinking as well managing the work which needs more or less adjustment, to directing the game operation, level design, character design, game ideas... All of them are "dealt well".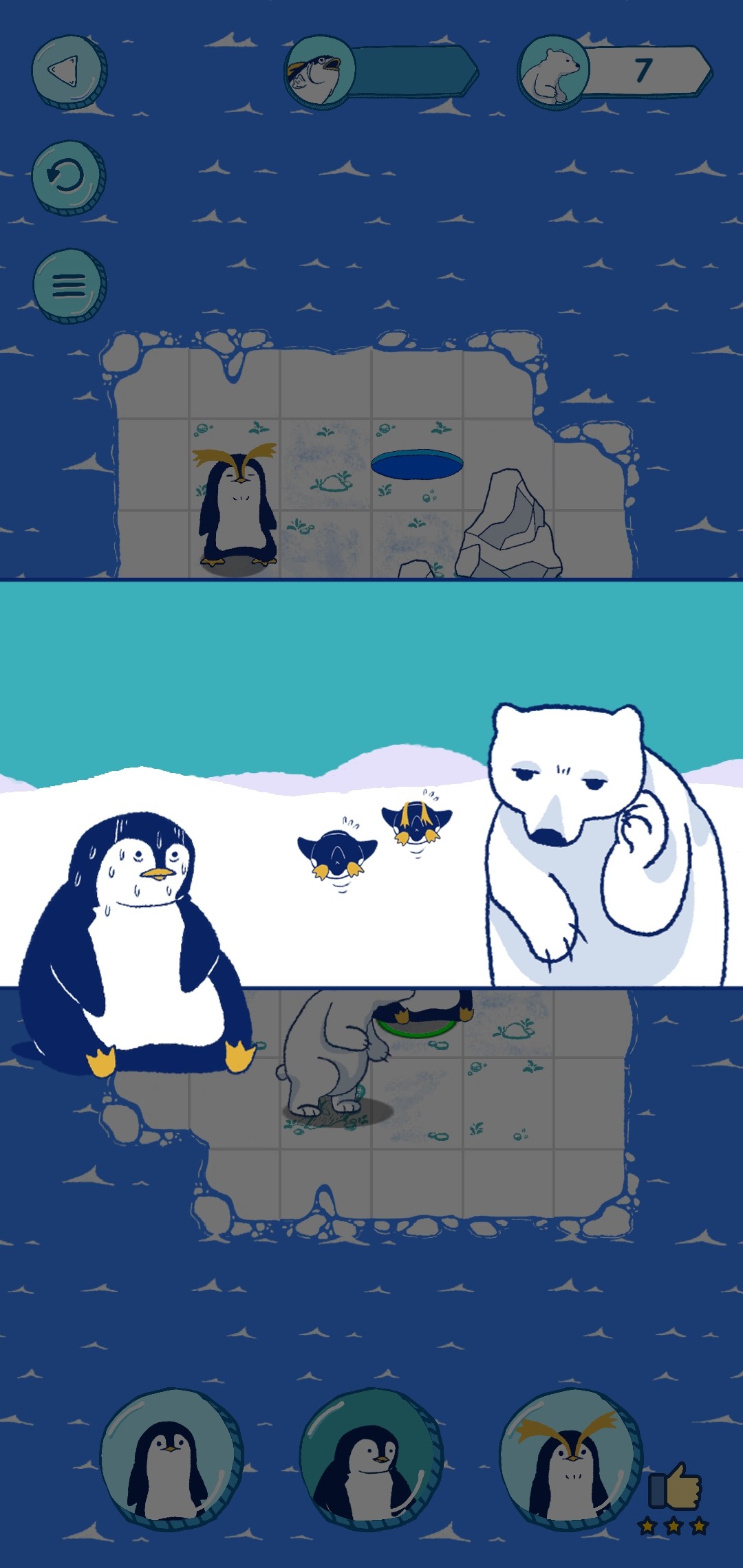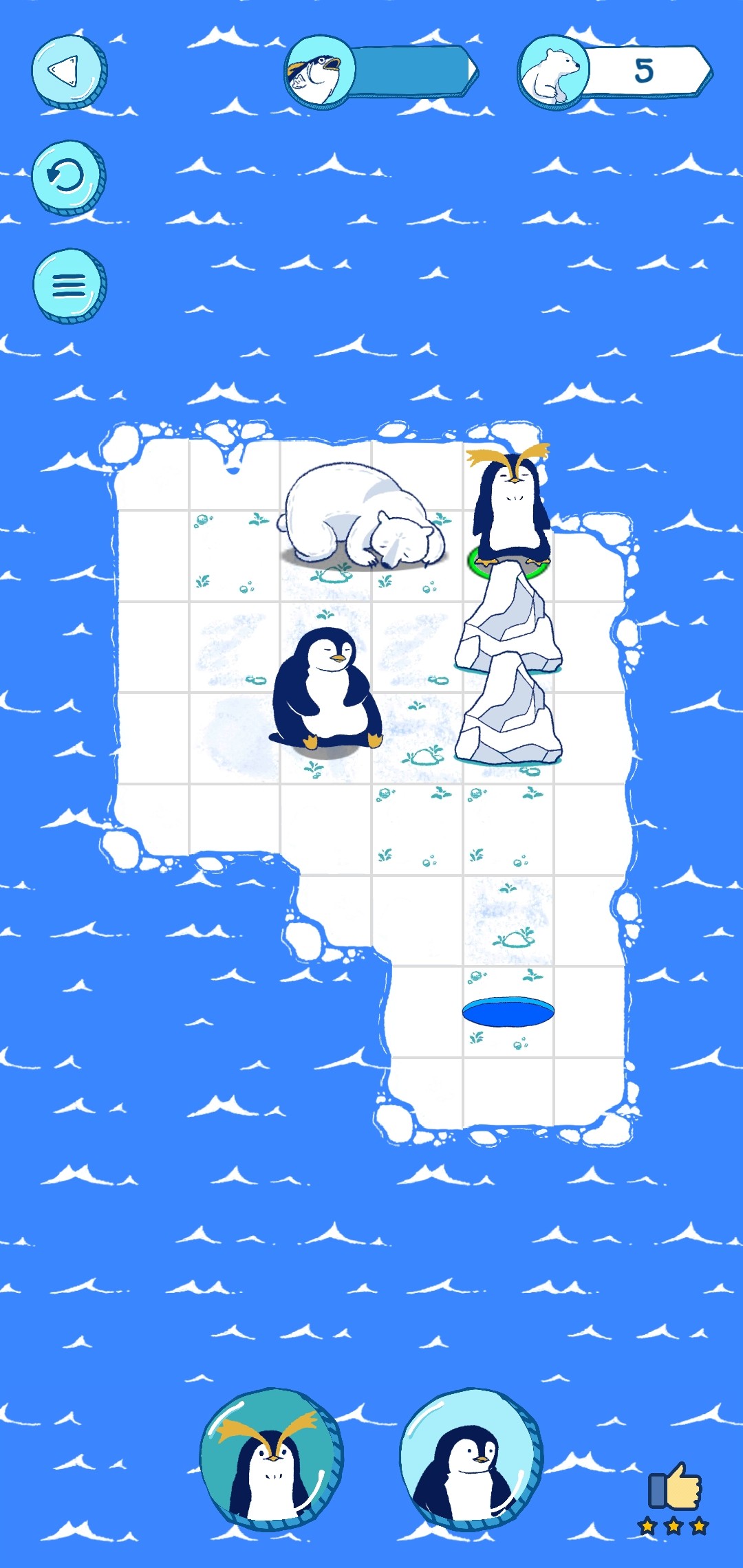 Funny and cute interface and characters are one of the most attractive points of Tobogan. To draw beautifully is difficult, to draw for the game is even more difficult. Whether it is cut-scenes, character drawings, animation, all are hand-drawn with enthusiasm. Especially, Tung Quan - Designer/Main artist of the project, who is also the "father" of the original idea of the game, has worked very hard during the past time.
To create attraction for the game, the "heads" of Tobogan have teamed up to offer the most brain-hacking content, forcing players to really twist their brains to complete the level.
"The period of leveling up is when I find the most memorable and fun. Although it takes time and brain to create a level, seeing the brothers who support testing the level like Duy, Thuc, Trung, Hanh, Quy kept messing up with his hair and couldn't solve it, he felt extremely happy and satisfied =))))" - Mr. Dao Dinh Cuong - in charge of deployment and level design with many years of experience in creating game said.
One of the most interesting memories when it comes to the series of the game - "plowing" days, it is the extremely active trial play. Because the team doesn't have a QA / tester, instead, all the group members joined to test the game. Thanks to that, the game is significantly improved in terms of screen design, gameplay or bugs fixing.
After a period of hard-working development, Tobogan was presented on the occasion of March 8 at the company and received many positive feedbacks. The dream of reaching out from Sun* of this potential project will not be far away with the Team's high determination and everyone's support. Hopefully, ideas and projects like Tobogan will continue to be born and developed strongly with Sunners' creative and active thinking.
Before the end of the article, Sun* News also wants to send a special message from Mr. Dao Dinh Cuong to his associates:
"I want to thank Design team, including Quan, Thuc, for your time and effort to create the soul of the game. I also want to thank my bosses for creating favorable conditions for the game to grow to the internal release stage. And special thanks to the members in EUV2 / SEC2 / GROUP2 for testing the game as well as giving feedbacks for the game to be more and more perfect! "
How was your experience with Tobogan?
Download Tobogan on the Android operating system here
Download Tobogan on the iOS operating system here
For Sun employees*, please contact us via this chatwork link!