"Giving old batteries - Getting new presents": Joining hands to protect the environment with a program exclusively for Sunners
From now on, you'd better hurry to collect the used batteries to receive a unique gift from the Green & Safe Committee!
Do you know that if you throw old batteries into the trash, which then will be collected and buried, heavy metals such as lead, zinc, nickel, mercury in batteries will seep into the soil, groundwater and cause pollution? Or in another case when the batteries are burned, the hazardous components inside will turn into toxic smoke and the battery's poison left in the ash will cause air pollution.
According to research, the amount of mercury in a used-up battery when thrown away can contaminate 500 liters of water or 1m3 of soil in 50 years. Mercury from polluted water sources, when entering the body through eating, breathing, can harm the brain, kidneys, heart. At the same time, lead when entering the body will cause confusion or halt the biochemical reaction, rickets, physical retardation in children, dementia, infertility in adults, etc. Just a small, seemingly harmless battery can cause great harm to human health and the environment.
However, the majority of people are not aware of classifying hazardous waste and batteries at home. After a period of use, when the battery is no longer usable, people have a habit of disposing of them indiscriminately or in the trash like other types of waste. If one battery can pollute 500 liters of water or 1 meter square of the soil, it is not known for 50 years, considering the number of used batteries in a family, it is not hard to imagine the extent to which millions of households like that will pollute the environment.
Realizing the necessity of propaganda as well as building up the habit of disposing of batteries in the right places, the GREEN & SAFE COMMITTEE Committee (GSC - Formerly known as 5S Committee) is about to organize the program "Giving old batteries - Getting new presents" on a large scale in all 3 offices across the country. GSC encourages all Sun* employees to initially form a habit of not throwing batteries into the environment, at the same time join hands to repel harmful actions to the environment and human health.
The battery exchange program will take place at 16:30 on February 26, 2021 at all Sun Asterisk's offices. For every 20 used batteries, Sunner can receive 1 out of 3 extremely attractive eco-friendly gifts as follows:
01 Beautiful little green tree to put on the table
01 Set of bamboo spoons, forks, and chopsticks, engraved with the exclusive GSC Committee logo
01 Bamboo drinking cup engraved with the exclusive GSC Committee logo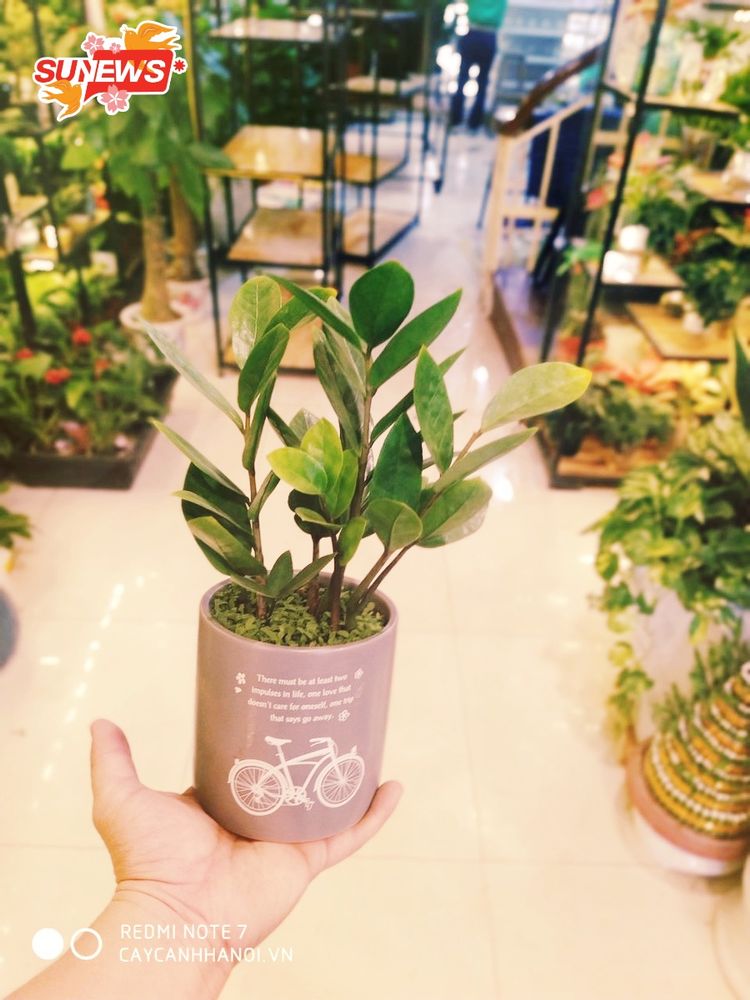 From now on, let's quickly collect or "ask for" the used batteries o receive a unique gift. And remember that the number of gifts is limited, and each person can only receive a maximum of 2 gifts!
Some battery collection spots outside Sun* in Hanoi for Sunners to collect:
1. People's Committee of Thanh Cong ward, No. 9 Thanh Cong street (Thanh Cong, Ba Dinh)
2. Victory Museum B.52, No. 157 Doi Can Street (Doi Can, Ba Dinh)
3. People's Committee of Quan Thanh ward, No. 12-14 Phan Dinh Phung street (Quan Thanh, Ba Dinh)
4. Cultural House of Nghia Tan ward, opposite No. 45 Nghia Tan street (Nghia Tan Ward, Cau Giay)
5. Cultural House of Yen Hoa Ward, No. 288, Trung Kinh Street (Yen Hoa Ward, Cau Giay)
6. Hanel Trading Company, No. 2 Chua Boc, Lang Ha Ward, Dong Da District, Hanoi
7. Le Bao Minh Cannon Warranty Center, 130A Giang Vo, Ba Dinh
And the system of Vinmarts nationwide.
Green & Safe Committee (GSC - the new name of 5S Committee) is operated by the Business Administration Office Vietnam Unit. The committee focuses on building a clean, beautiful, tidy working environment and ensuring a civilized and safe environment for the company's employees.