HOT: Today, nearly 50% of Sunners have been vaccinated against COVID-19
This morning, at Ha Dong General Hospital, more than 120 Sunners of the Hanoi office have gotten the first dose in the course of 2 against COVID-19
On September 12, 2021, the number of deaths from COVID-19 in Vietnam exceeded 15,000 cases. Although the number of infections and deaths is showing signs of decreasing, 15,000 is still a worrying number. Understanding the danger of the pandemic and the importance of vaccination in protecting employees' health, and joining hands with the community to speed up herd immunity, SHC has made great efforts to find vaccine sources to vaccinate employees wishing to register for vaccination with the Company.
On September 13, after many days of waiting, many Sunners showed up very early at Ha Dong General Hospital to get their first dose of the COVID-19 vaccine.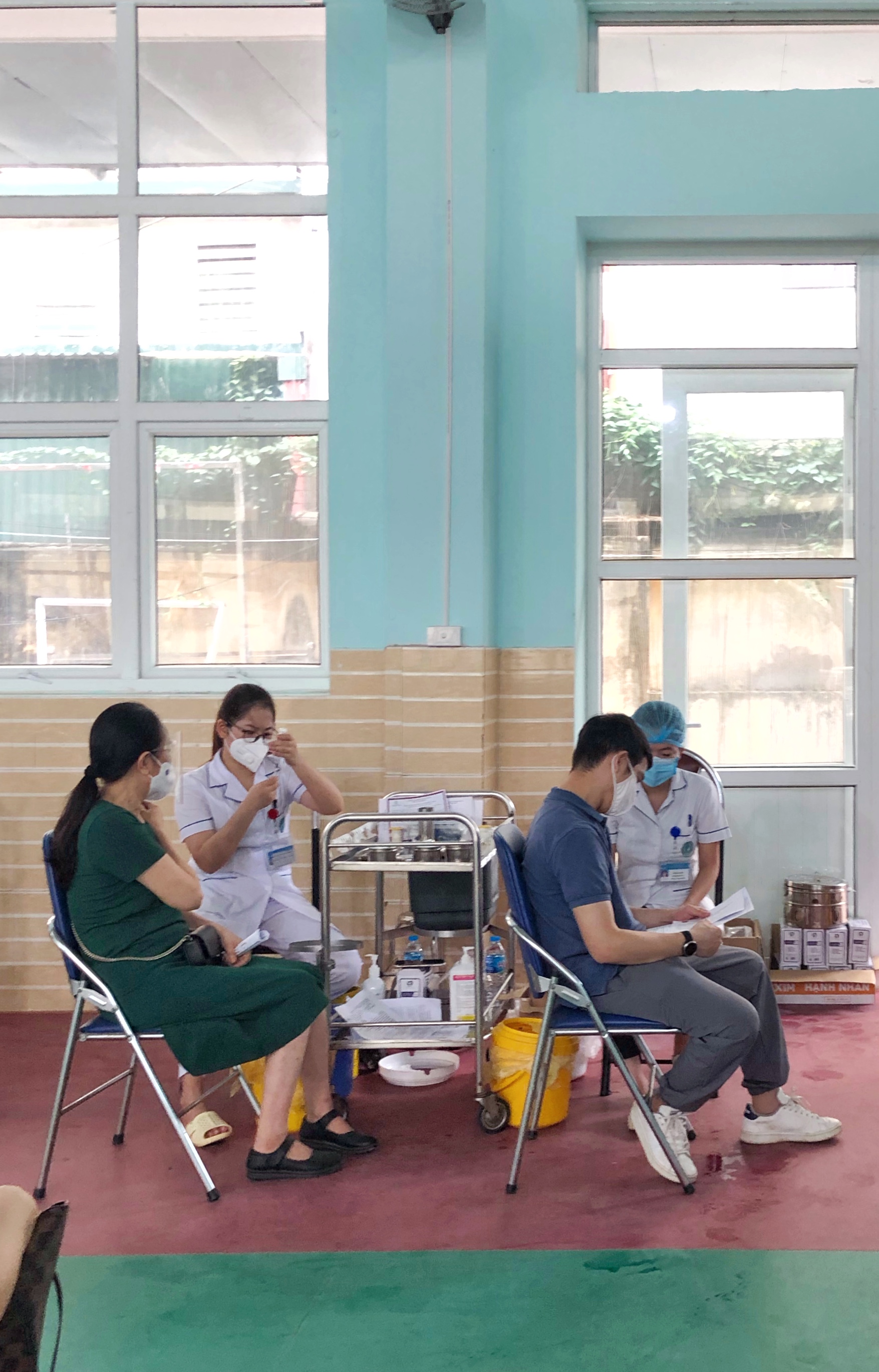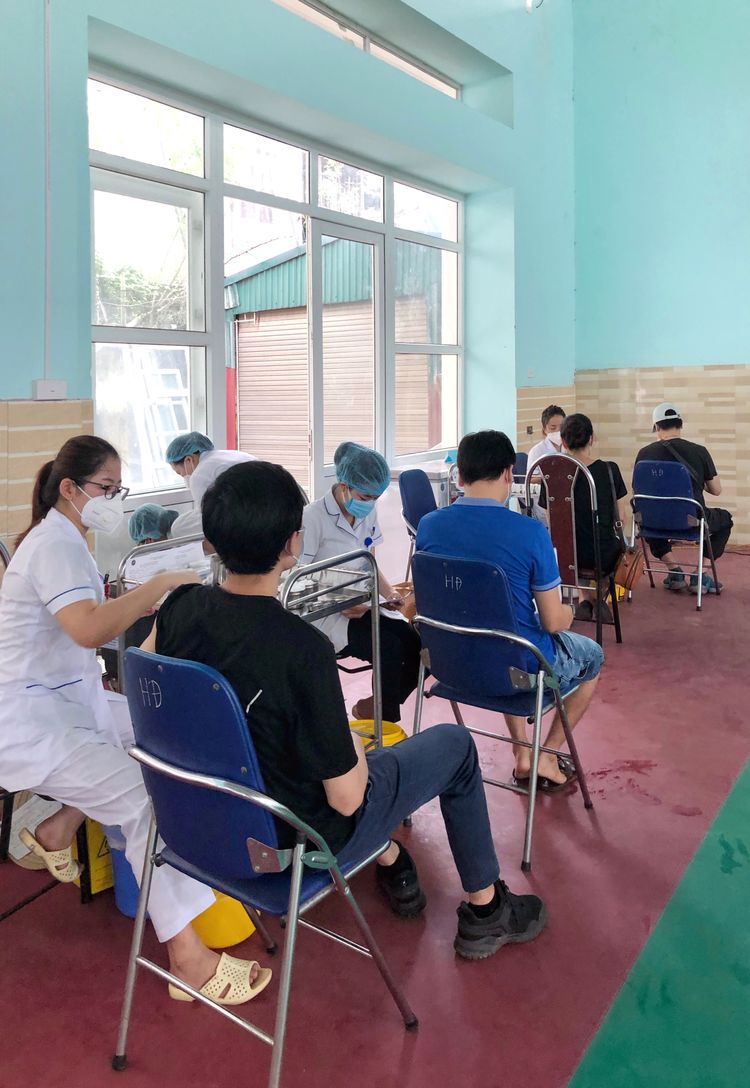 Extremely excited, Mr. The Vinh (CEV05) shared: "As I'm living far from my hometown, with no relatives beside me, I felt quite puzzled about the pandemic situation, so I was very touched knowing that the Company organizes vaccination sessions for employees."
Holding the vaccination certificate in hand, Pham Viet Hieu (R&D Unit) was very happy to share with SHC: "This morning, when I went to the vaccination site, I had a little problem at the checkpoint. After the injection, there was also a problem with the confirmation due to an incorrect stamp. But I am still very happy that I have been vaccinated. I'm also somewhat relieved because I have both protected myself and contributed to the protection of the community. I am very grateful to our company for supporting us in getting vaccinations, and also the sisters in SHC for enthusiastically supporting me when I came to have my jab."
So, after the vaccination session this morning (September 13, 2021), a total of 554 employees, accounting for 44.33% of Sun* Vietnam's total employees, were vaccinated with at least 1 dose of COVID-19 vaccine, including employees who self-register for vaccination in other units or get vaccination locally. The number of employees vaccinated at offices in Hanoi, Da Nang and Ho Chi Minh City accounted for 56.83%, 3.45% and 58.93% of the total number of employees in each office, respectively. Employees who registered for COVID-19 vaccination with the Company but cannot go to the vaccination site due to Directive 16 will be reviewed by SHC and arranged for additional vaccination in the near future.
SHC will continue to update more about the Company's vaccination progress in the next articles!