Q.An: "I want to train 'quality' developers both in the mind and in their level, to create awesome values for society"
That is the affirmation of the young trainer LVQuang An from Sun* Education Hanoi (VEU), whose dream is to train young, enthusiastic and sincere people in the IT industry. Few people know that the road to the dream of a student at the Academy of Cryptography Techniques (KM) was filled with a lot of difficulties...
"I came to coding in my 3rd year of university, at that time I started taking up PHP. All my knowledge and experience are from self-studying and self-aggregating from Google, so to be honest, at that time I was still very confused. I kept wishing for someone to "fall from the sky", willing to sacrifice themselves to help whenever my code didn't work.
When I started my internship at Sun*, I was extremely impressed with how the Trainers trained me. They were enthusiastic and friendly like brothers and sisters in a family, sharing a lot about the techniques applied in real projects at the company. At that time, I was enlightened after a basic course on web trained by Mr. Tuan (Unit Manager of VEU). During that learning process, I discovered a lot of things that I misunderstood or did not understand when I was self-studying. If only I had known Sun* earlier, I probably wouldn't have wandered around like that.
And from there, the dream of becoming an IT Trainer ignited in me. While most of my peers at that time chose to go to CEV, I still decided to stay at VEU and pursue the path of becoming an IT Trainer. Because I really want to become a person like my seniors, help and guide new Devs, help them have a clear direction for their work, just like the way IT Trainers at Sun* taught me.
However, life is not like a dream, an amatuer like me was immediately "knocked out".
At the end of the internship, I expressed my desire to become an IT Trainer, but unfortunately, Ms. Ngoc - my trainer at that time bluntly refused, and said that I was completely unsuitable, I still lacked the ability to express as well as my knowledge is not enough. I was so excited and hearing that sentence, I became very sad and pessimistic. However, that did not discourage me, instead, I asked Ms. Ngoc to give me a trial time and will do my best to prove to her and everyone in Edu that "I can do it!"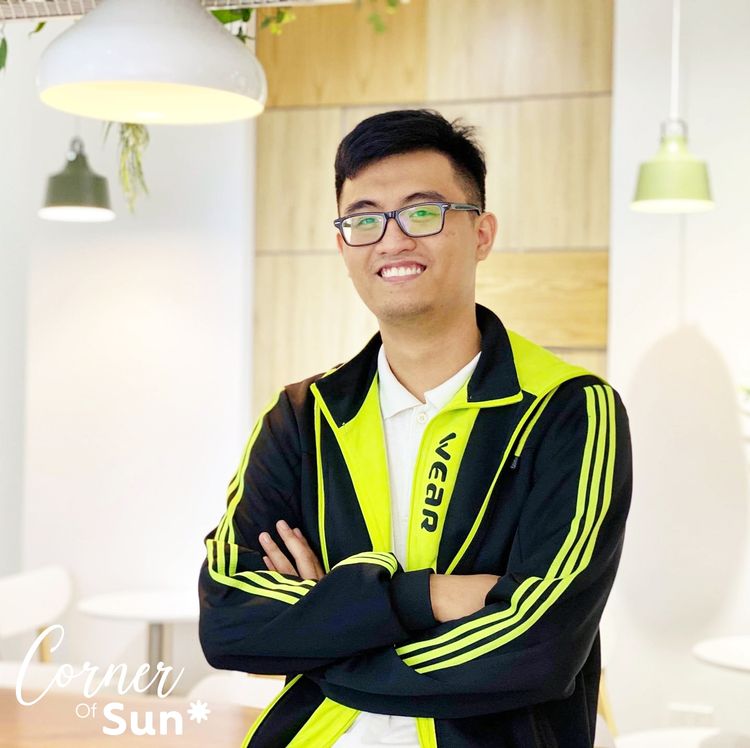 Embrace the passion to plunge into the storm of challenges and never rush into the sea of ​​​​fire, not knowing if you will succeed or fail. To overcome that difficult time is really not easy, I not only have to make sure the project work I'm participating in, but I also have to challenge in the position of IT Trainer, so that Ms. Ngoc and everyone in the Unit can believe it. Think and give yourself a chance.
I used to struggle for an hour to solve a bug with Nested Attribute but didn't go anywhere, and then was guided and supported by Mr. Manh Trainer enthusiastically before I "gave my eyes", I discovered the wrong place and the wrong place. I need to improve from the problem that I have. Just like that, I gradually understood, to be able to support trainees, I need to be better.
I self-study and tinker with more knowledge, anyone who has any difficulties, immediately help out. Or when I see the brothers and sisters explaining to the trainees, I also take the time to sit back and learn how to express the problem from everyone. There are new trainees to the project, I also actively ask about the situation, help you get used to the project work or sometimes check pull with the trainers. Not only that, I boldly registered to share to increase my presentation ability and confidence in front of the crowd. Team IT Trainer has any activities I would like to join.
And a miracle happened to me. After about 2 months of challenging in the position of IT Trainer, Ms. Ngoc agreed with her decision, and considered assigning the role of Assistant Trainer to her.
I officially became an IT Trainer in July 2021. But also at this time, the COVID-19 epidemic broke out again and everyone had to work remotely from home. At first, I was also confused and scared, because until now, I have not met my trainees once, and one of you has already finished the training process.
Many friends who became CEV employees came back and asked me, "Does An ever, once, regret the decision to stay at Edu and become an IT Trainer?
Of course, the answer is no! When I joined the IT Trainer team in Edu, I learned a lot of useful things from my seniors. Everyone participated fully in the mock lectures and enthusiastically commented on the parts that they needed to emphasize so that later, the trainees could understand that part of the knowledge. Not only that, they help me get used to the management and arrangement of work in a day in a scientific way because IT Trainer has a lot of work to do, if not divided effort and reasonable time, it is very possible. Your work will be stagnant or confused.
In addition, at Sun* Edu, everyone's spirit of learning is very high! Every month, I also have the opportunity to participate in knowledge sharing sessions, or team bonding gameshow activities. Until now, I am an IT Trainer and started to charge 3 Trainees. Although everything is new and there will be many challenges, I hope that, as an IT Trainer, I will do my best to help you have a great internship at Sun*."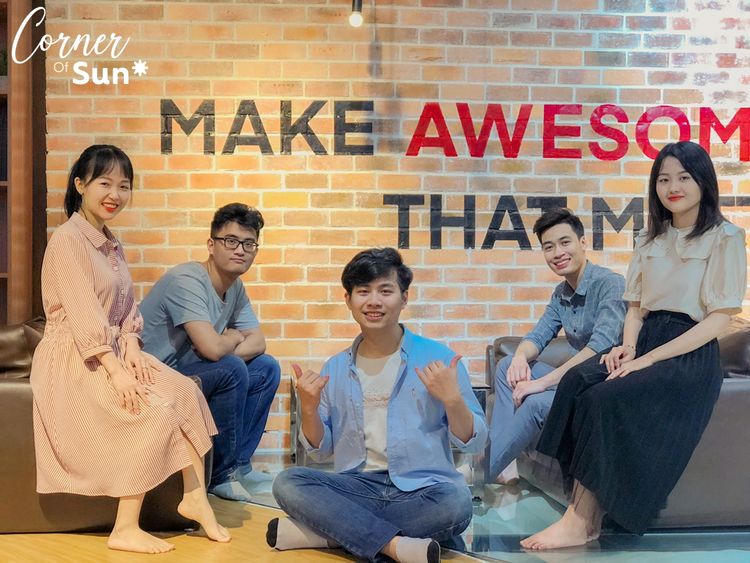 The happiness of every Sun* IT Trainer is to see their Trainees grow day by day. Through the training process for you, I also learned a lot. And I hope that, I can train good programmers both in mind and in vision to bring value to the company as well as to society.

I think, if you have passion, you will definitely do it, and my love of the job is also the biggest motivation to motivate me to develop and complete my job as an IT Trainer!

An - IT Trainer tại Sun*
Corner of Sun* - Story of us
If you have read articles of Humans of Hanoi, Humans of Saigon, you may have fallen in love with the simple storytelling, simple writing style and good values ​​behind those stories. Inspired by those stories, the Corner of Sun* subsection (under the category Sunners) was established to share and keep small but inspirational stories in the life of Sunners, so that each of us can love each other more and be proud of being a part in a great team.
Please send us your favorite story (it can be a saying, an action or a moment that you find emotional) and a picture (if any) HERE.
Or a simpler way, contact the "always-smiling" girl of Sun* News (Bui Dieu Linh: bui.dieu.linh@sun-asterisk.com) to share your story! ^^