"Teacher Trung" class and the answer to the question: "Why do we always fail to woo our crush?"
Not because you are unlucky or unnoticed but maybe because you have not found a "flirting master" to train you properly!
"What worries you about falling in love with someone?
Have you tried flirting with anyone yet?
How did you flirt with them?
Do you have plans to change your flirting style?
I believe you will find a lover!"
Has anyone asked you these questions? Or simply, they show how they flirt for you and tell you to apply? With their way, your love for your crush can be eliminated right from the "parking circle"?
If a person asks you the same questions, they are probably "coaching" for a loving practice like you! So you understand what coaching is, and how to become an effective coaching master for others? And for Sunners, how important is coaching in the non-stop working and learning environment at Sun*?
All will be answered at the "Master Coaching" course taught by Mr. Xuan Trung.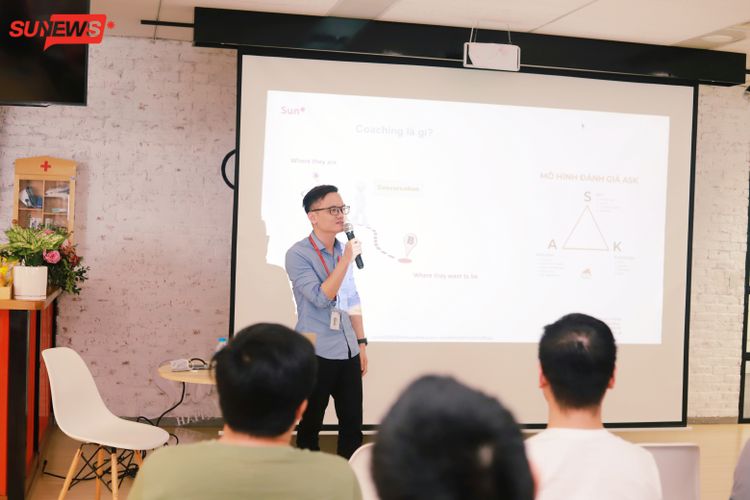 What is Coaching?
Currently, there are 2 popular definitions of coaching as follows:
According to Sir John Whitmore: Coaching is about unleashing a person's potential to maximize their abilities. Coaching is about helping people learn rather than teaching them
According to International Coaching Federation - ICF: Coaching is working with customers in a process of provoking thinking and creativity, in order to inspire and help clients maximize their potential in personal life as well as at work.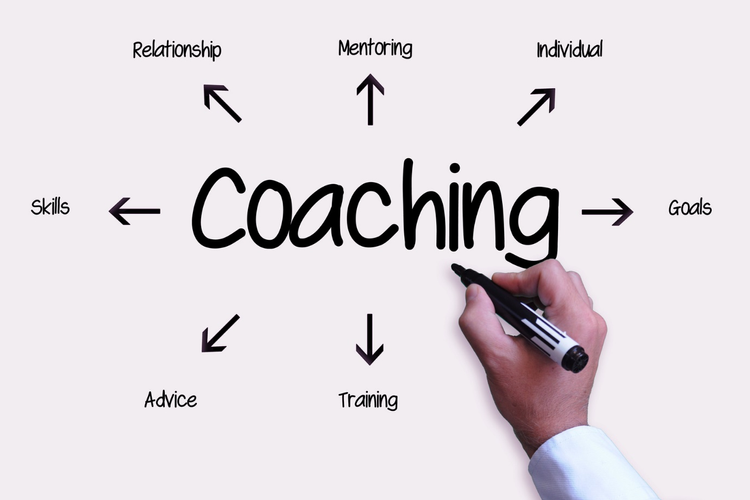 In short, Coaching is an activity that takes place between 1 person and 1 person, which can be integrated into the work or done outside the workplace. It is a way of applying newly learned knowledge and skills to specific situations and situations, through which the result is the development of individual abilities.
In general, Coaching has the following characteristics:
It is a form of cooperation between a coach and a coach
Focus on the goal rather than the problem
Listen rather than speak
Ask guiding questions instead of giving advice and guidance
Give accurate and timely feedback instead of judging
Not only giving practical examples of Coaching in the process of working and studying, improving knowledge at Sun *, with the experience of being a direct Coaching other people, but Mr. Trung also pointed out the specific roles of people. coach as well as the reason why coaching is necessary. Because, unlike Training or Mentoring, Coaching helps people who need a coach to recognize elements they have not thought of, stimulate their imagination as well as create space for them to come up with their ideas because they often do not understand clearly at first what they really want.
Participating in the Master Coaching course, although coming from many different positions such as HR, Developer, QA, Comtor, BA .... but the Sunners are still free to exchange and acquire knowledge in a long session. this more than 2 hours.
One of the non-tech Sunners from HRV Unit, Ms. Thuy Linh said: "Fortunately, the company organizes skills courses for non-tech employees like me. About Master Coaching, before I don't have the concept of Coaching yet, I only know Training and Mentoring (these are two popular forms in my company) But thanks to TrungX's share, I don't confuse them with each other now, instead, to have a part of knowledge to coach others, to ask open-minded questions so that they actively explore new ideas for the job. In general, Master Coaching's knowledge should be further expanded at Sun* to let you know widely."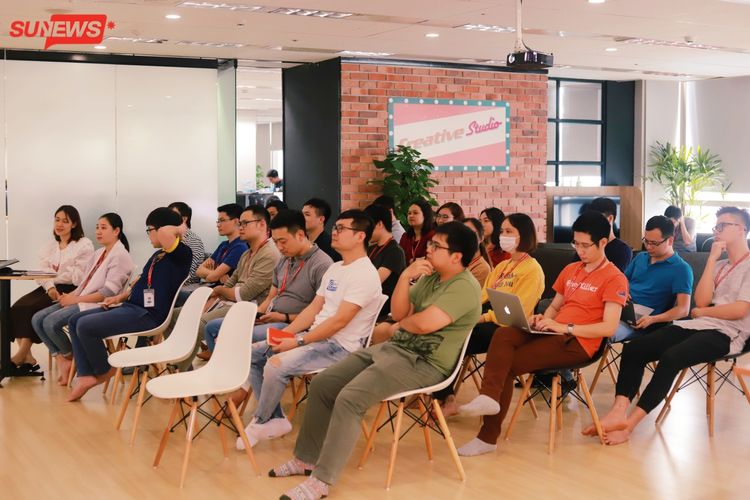 Realizing the need for Coaching knowledge in the IT community in general and the work environment always needs creativity at Sun *, the Master Coaching course taught directly by TrungX will continue to deploy the second batch on April 27th. So, to answer questions like the article title, Sunners don't miss this interesting course!
For more information, please send it to Ms. Nguyen Thi Phuong Anh (SOO) for support.
DETAILED COURSE INFORMATION
Time: 15:00 - 17:00 Saturday, Tuesday, April 27, 2021
Coach: TrungX - Manager
Location: Freespace Fizz, 13th floor, Keangnam Landmark, Hanoi
Participants: All Sunnners
>>> Sunners can register HERE