Thank goodness, the results of the contest "Home travel - Safe and Fun" are here!!
Surpassing a series of "dope" competitors, the final winning entries and Unit of the "Home travel - Safe and Fun" contest are now revealed!!! Have you seen the surprising result?!
With the desire to create a new, meaningful and exciting Company Trip for Sunners during the work-from-home period, the one-of-a-kind contest titled "Home travel - Safe and Fun" was held for the first time. Surprisingly, after only 7 days, this interesting contest created a wave of tourism and a fever on Sunners' social media with more than 350 high-quality and super-creative contest ideas.
Entries ranged from images to videos, with great investment in both form and content. After careful selection, the organizers have found the best entries of the "Home travel - Safe and Fun" contest. Finally, the winning entries and the winning Unit of the "Home travel - Healthy family" contest has been officially revealed!
The prize for the most impressive travel idea selected by the organizers went to the travel idea of Sunner T. Thanh Son from CEV07. Psst, this entry received all the votes of the organizers.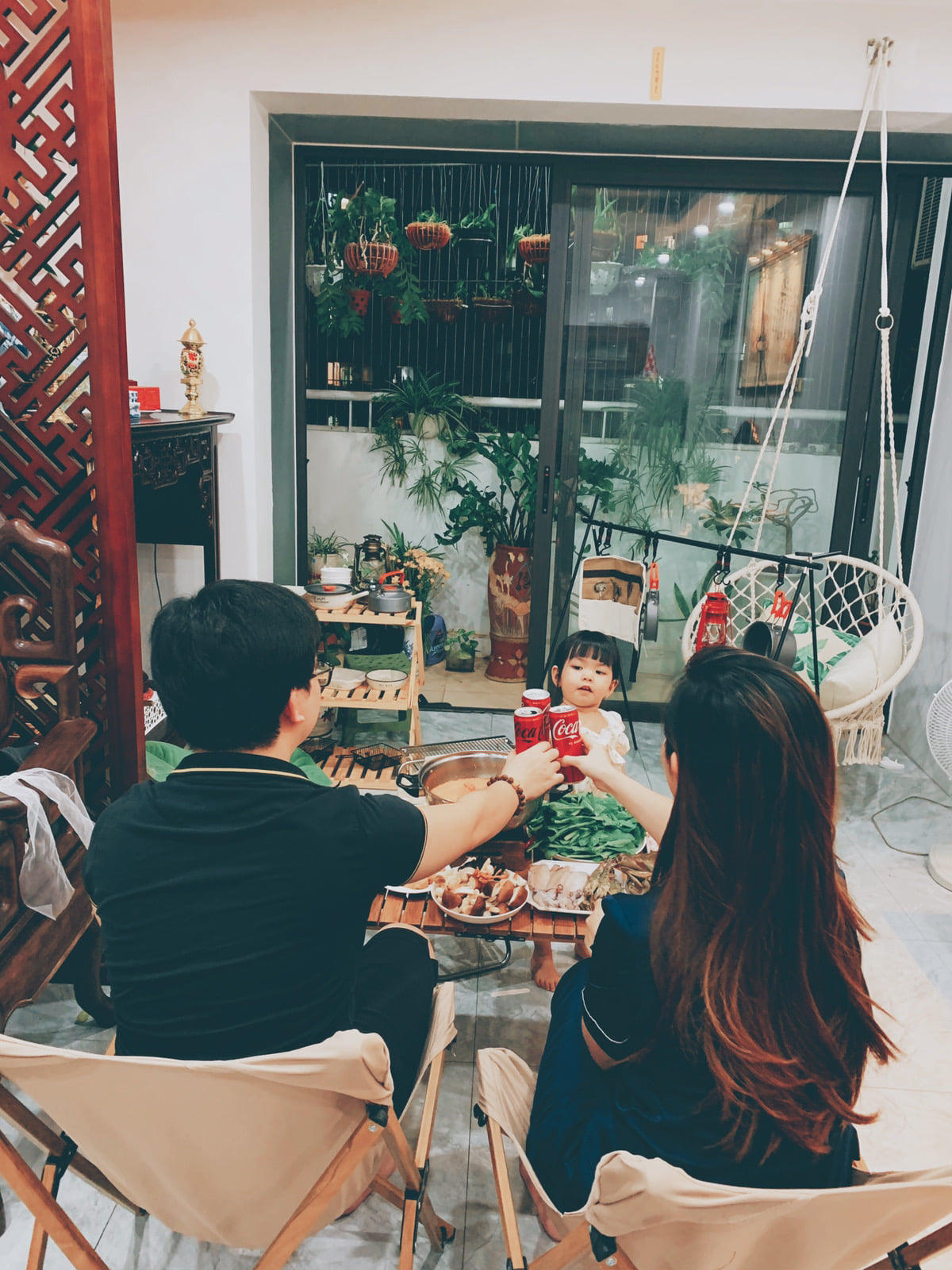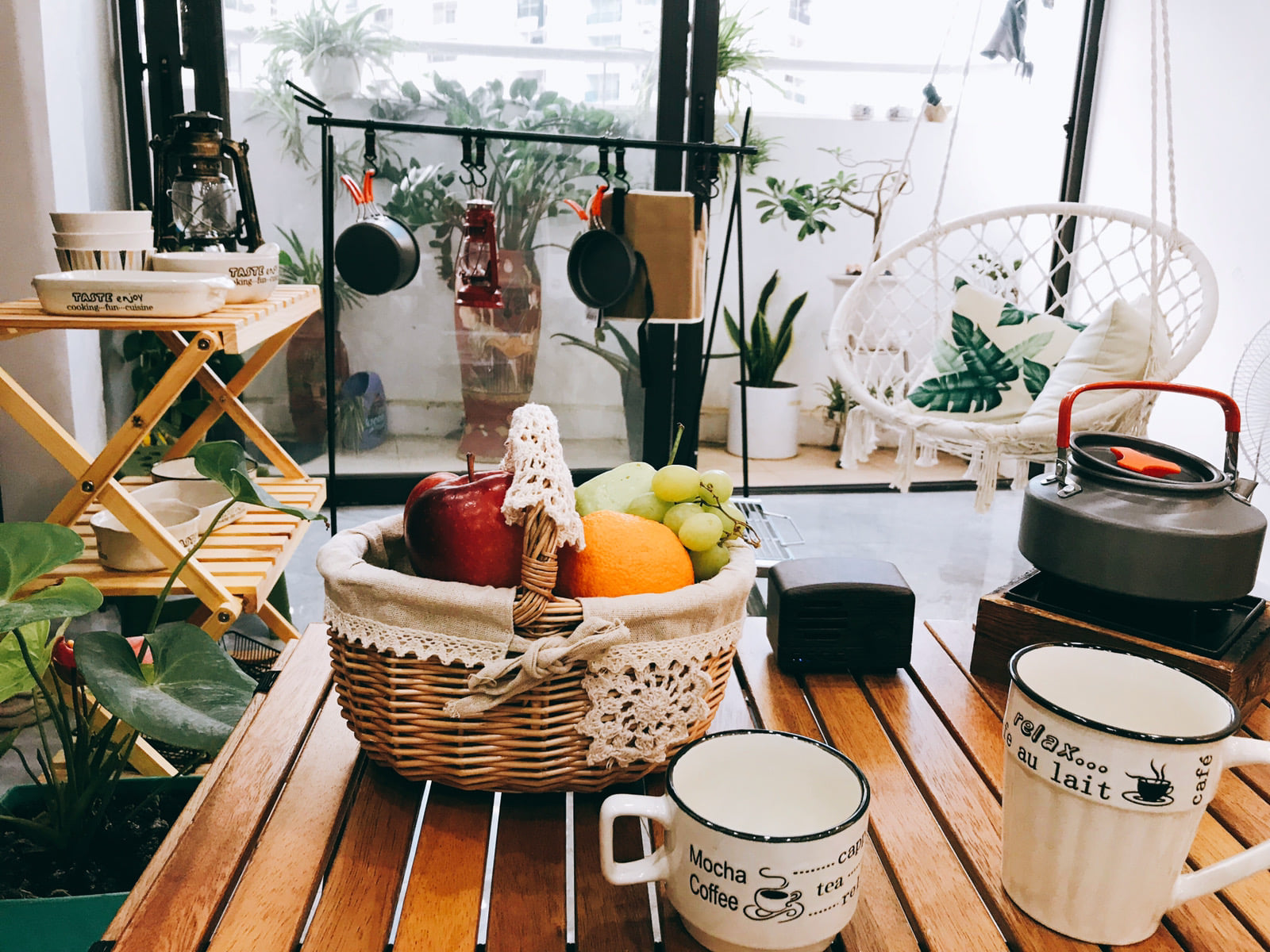 The prize for the funniest travel idea chosen by the organizers went to Sunner L. Anh Duong from CEV06. Mr. Duong's entry also received the absolute number of votes from the organizers in the funny travel ideas category of the contest.

The national travel idea prize for the entry that received the most comments and reactions on Facebook went to Sunner Shin Suzuki from GEU - Sun* Ho Chi Minh with the total of 495 points.
According to the contest rules, the voting score is calculated based on the number of people who comment (1 comment equals 2 points) and the number of reactions (1 reaction equals 1 point). At the end of the contest, Sunner Shin Suzuki's entry had 451 reactions and 22 commenters. Therefore, after careful calculation, the above entry had a total voting score of 495 points, becoming the national travel idea of the "Home travel - Safe and Fun".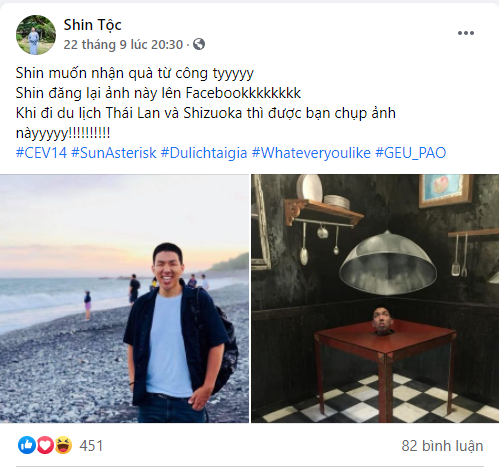 The prize for Unit with the highest percentage of members participating went to CEV05 with 90.38% of Unit members participating, closely followed by none other than CEV14 and VEU.
Once again, congratulations to all the prize-winning home travel ideas. It is awesome that the contest "Home travel - Safe and Fun" had received the love and enthusiastic participation from Sunners. Us organizers hope that, through the contest, Sunners has had an enjoyable time to relieve stress, stay home without boredom during the pandemic. Above all, hopefully, Sunners had had a pleasant trip and can be ready for the journey back to the office next week.
See you again in the future contests!
*The organizers will contact the winning individuals/unit to award prizes.