Have you ever wondered what are we living for?
"There are no lazy people - There are only those who have no clear goals". Are you ready to set your goals and make them a reality?
When I was 10 years old, I dreamed of becoming a dancer, so I spent most of my youth practicing and performing.
At the age of 18, when faced with the first important choice in my life, I gave up my dream of being a dancer to pursue the path of journalism. I passed the specialized entrance test and tried my best to reach my goals.
At the age of 22, I graduated from University, decided to work in my hometown and make a living working a different job, not a reporter. My goals at that time were always: to be with my family and close friends, to freely develop myself in a new profession.
At a certain stage/age, I have different dreams and goals. But as long as I have worked hard and accomplished the goals at the time, I have partly realized my dream, right?
When I was a student, every time I attended a Marxism-Leninism class, I was tired and exhausted. Just holding up the book to read was enough to make me dizzy. My mind was "in the cloud" when listening to the teacher's lectures, I kept yawning and was feeling very sleepy. However, I was very excited whenever I watched movies and TV series. I could even "plow through" a series of more than 40 episodes in just one night and still remained extremely excited. Why was that the case?
Previously, I thought of this difference as a result of personal preference. Now that I think about it again, it was true but not accurate! When watching a good series, I set a clear goal, which is to watch all the episodes, without missing a single fascinating detail. It is this that gives me more energy and motivation so that I can "plow" through the series for hours and hours without feeling tired.
However, with Marxism-Leninism lessons, I was of the opinion that this subject cannot bring me practical knowledge and experience. I myself did not have the goal of becoming a "boss" in Philosophy or relying on this subject to be a top student, so my brain at that time fell into a state of inactivity and I lost interest in the subject.
So, in a nutshell, clearly defining exciting goals will create the premise to form a positive energy source that motivates us to overcome laziness and achieve the desired success.
Surely among us Sunners, many have read through the book "I Am Gifted, So Are You!" by Adam Khoo already, right? I really enjoyed chapter 12 - "Dare to Dream: The Power of Goals" in the Singaporean entrepreneur's best-selling book. Because, I always believe that defining goals and taking action is the key to opening the door to success.
Chapter 12 mentions 3 characters, Tiger Woods, Steven Spielberg and Bill Clinton. The three chose to follow different paths but they had one thing in common: they all clearly defined their goals and used their 200% energy to accomplish that goal.
With Tiger Woods, from a young age, he set his goals to become the number one golfer in the world. At the age of 24, with his efforts, he achieved proud achievements and until now, he has excellently put his name on the list of the world's top athletes in the history of golf.
At the age of 12, Steven Spielberg set his sights on becoming the best film director. At the age of 36, he became one of the most successful filmmakers in the history of the world, owning the world's highest-grossing film fortune and garnering the most film awards.
Or like Former US President Bill Clinton, coming from a poor family living on a small farm, since he was a child, he had had ambitions to become the president of the United States. Despite being ridiculed by people around him, saying that he was raising a far-fetched dream, he surpassed public opinion and bravely touched his dream.
Needless to say, there are many employees at Sun* who understand the power of goals, dare to chart the future path and make dreams come true. For example, a petite Sunner that I know, for her goals, she decided to come to Da Nang to live and change her career from working in Logistics to being an IT comtor. It was not an easy decision, but she made it, and accomplished it well!
Or a guy who started out as a Comtor, but with the goal of becoming a BrSE, he tried his best to train and set the goal to improve his capability, especially in terms of Technical expertise. Up to now, he has successfully and officially become a talented BrSE of Sun*.
So, in your opinion, how could they achieve the goals and plans that they set out? Only when we clearly define what our goals are, what needs to be done to achieve those goals, and above all, whether this goal makes you want to conquer it or not, can our life really be meaningful. Don't live forever in laziness, don't just float around in the sea with no destination, wasting time and wasting life!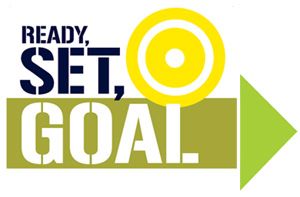 If you are still confused, and don't know how to set effective goals, you can refer to the 6 steps extracted from chapter 12 of the book "I Am Gifted, So Are You!":
Write down what you want, as detailed as possible.
Many people are not determined to achieve a goal because they do not have clear reasons why they want to achieve that goal. So, list all the benefits and reasons for reaching the goal.
Outline detailed plans and specific actions to get closer to the set goals.
Set a specific deadline for your goals. Without a specific deadline, we tend to procrastinate until the goals are forgotten.
Add emotion to our goals by imagining ourselves achieving our goals and enjoying the feelings of joy, satisfaction, and benefits that come from achieving them.
Immediately after determining the goal and making an action plan, it is necessary to gain momentum by taking action immediately. This has extraordinary power to help us move toward our goals.
In addition, OKRs can be used as an effective way to set goals and track goals!
We have the right to set many goals for ourselves, those goals may not be the same as the original goal at different times but that's okay, as long as we work hard, no matter what the results are, at least we have lived to the fullest.