Latest updates on activities and events at Sun*
2022 has gone two-thirds of the way with a lot of rich and vibrant cultural and learning activities. There are many interesting things ahead, Sun* News will update the hottest news about activities and events that will take place in the near future.
Looking back at the activities and events that have taken place during the past 10 months, we can't help but be flustered because each event leaves behind beautiful experiences and memories in the hearts of each Sunner. In addition to the major events of the Company, team-building activities, sports activities, and learning activities at the Units are also actively deployed, helping members to bond and develop together.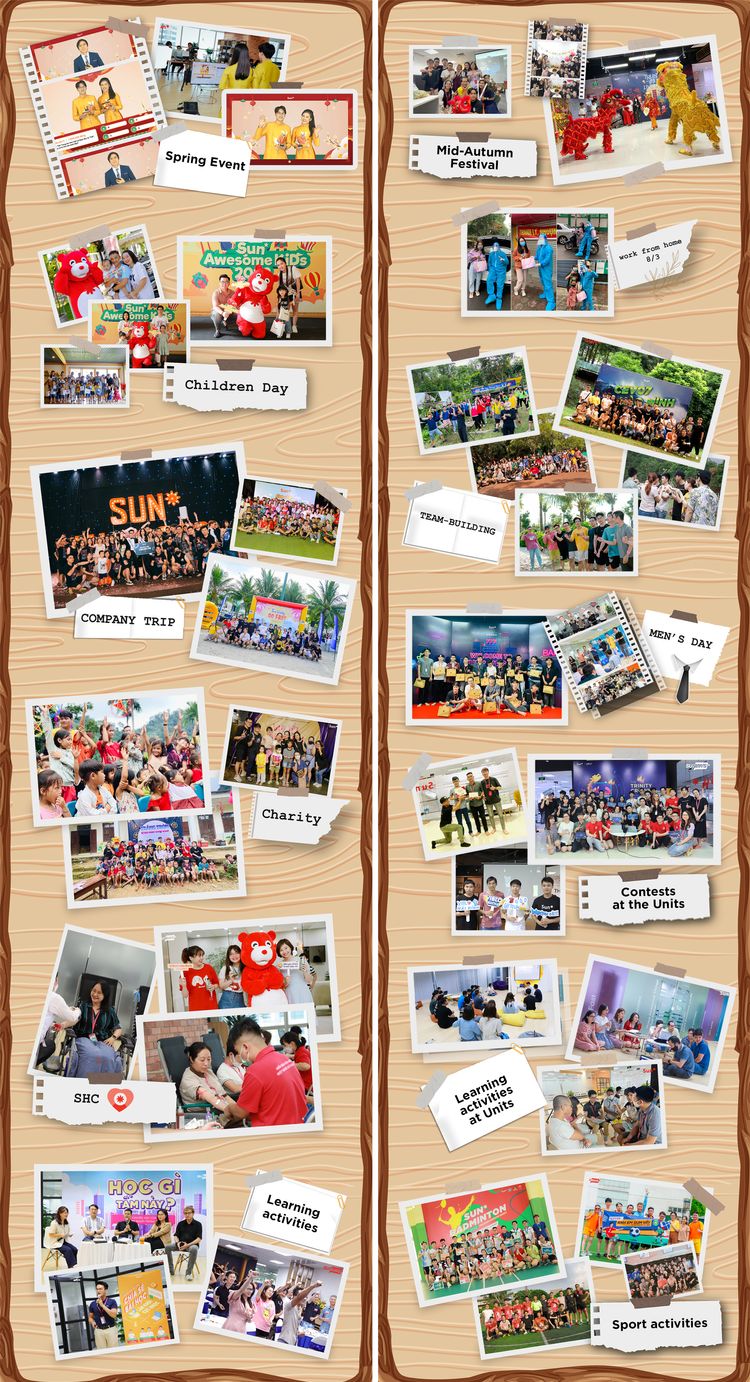 Events to take place in the near future
The end of the year is always a time that Sunner is extremely looking forward to because this is when the company's biggest events and activities will take place. This year is even more special as the whole Company looks forward to the 10-year milestone of the Group's establishment and development, as well as the 10-year journey of creating Awesome values ​​with Sunners.
Therefore, many interesting things are waiting for Sunner ahead, promising to bring a bustling and meaningful year-end, with the Celebration towards the 10th anniversary of the Group's establishment, combined with SAA annual awards. More specifically, this big event is also combined with a cozy Year End Party for all Hanoi members at the National Convention Center. Sun* Da Nang and Sun* Ho Chi Minh members will also have a joint branch celebration.
With all the above hot updates, all Sunner needs to do is be ready to experience and enjoy the upcoming activities and events of the Company.
See you all again on the meaningful and emotional journey ahead!