The optimistic spirit and spectacular breakthrough of Sun*'s 'young-but-cunning girl'
Y Uyen (CEV 11) - A petite girl who had traveled from afar to Da Nang, determined to switch from her old career in Logistics to working as an IT Comtor. She settled at Sun* because of a lovely reason: "CEO Taihei Kobayashi's story of going from homeless to CEO of a 100 billion yen startup has inspired me."
"Due to some personal reasons, I decided to move to Da Nang. The IT industry here is thriving and the demand for Comtors is high, so after considering factors such as the job description, the working location and my love for languages, I decided to switch from a career in Logistics to being an IT Comtor. At that point, I did receive some second opinions from friends in the industry so I was determined to take a risk." - Uyen shared about her predestined career as an IT Comtor.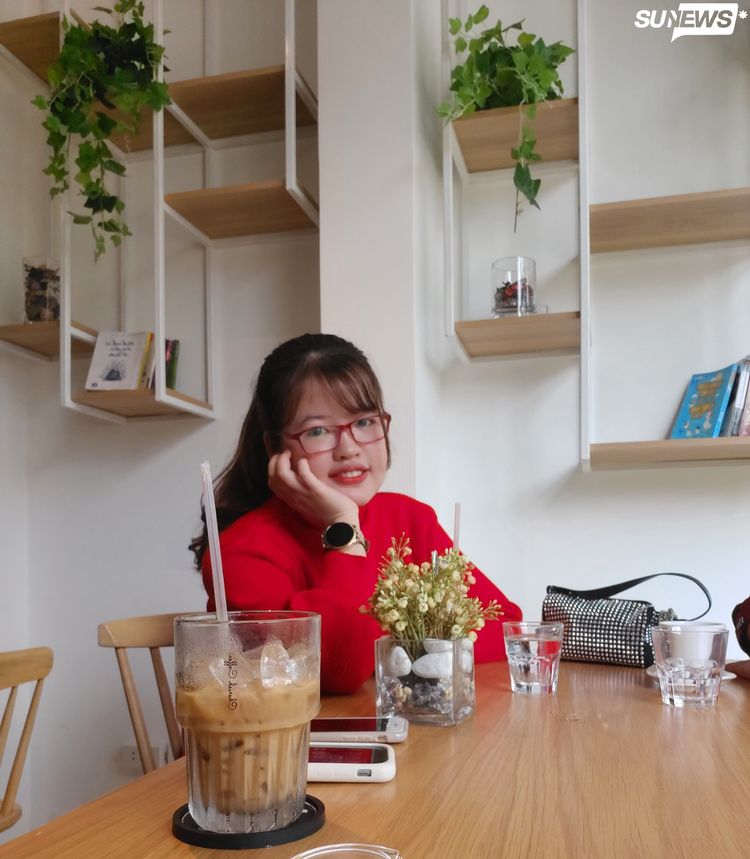 Determined to become an IT Comtor, Uyen then applied for 4 different companies (including Sun*). At the time, Uyen saw the attractive points of every company, but perhaps, Mr. Taihei's startup story really inspired her, making her choose Sun* as the destination for her breakthrough journey.
Uyen admitted that when she first joined the company: "My strength was that I'm quite diligent but the disadvantage was that I didn't have much experience working with the team. At the time, the biggest obstacle for me was communicating with my team members. What's more, in addition to the technical knowledge, I lacked analytical and synthesis skills, so my communication with the team was not very good."
To Uyen, Sun* is associated greatly with her personal growth journey, because: "I think liking and wanting to learn about something is also a form of maturity. Day by day, I can gradually feel the positive changes in myself. Sun* is a place where every day, I can learn something new and not feel like I'm getting old."
Having joined Sun* from the beginning of 2020, in just over a year of working here, Uyen has gradually proved her capability, her remarkable progress in such a short time is apparent to everyone. To get to where she is today, Uyen had made great efforts and sacrifices her "sweat and tears": "At first, I set the OKR to 'Join 5 group sharing sessions' because most of these sharing session were technical and I wanted to enrich my knowledge as a non-tech person.
After that, I was bold enough to set a more challenging OKR which was to host an Open talk about foreign language learning for the group. I remind myself every day that I should strive a little more, set more ambitious OKRs and I use that as a motivation to accomplish my goals."
Thanks to her incessant efforts, Uyen taught herself to get the PSM1 (a common Scrum Master certificate issued by Scrum.org). Especially, Uyen was titled the winner of Sun* Da nang's Break-through Award in this year's Mid Year Awards, finishing the first 6 months of 2021 excellently with outstanding achievements.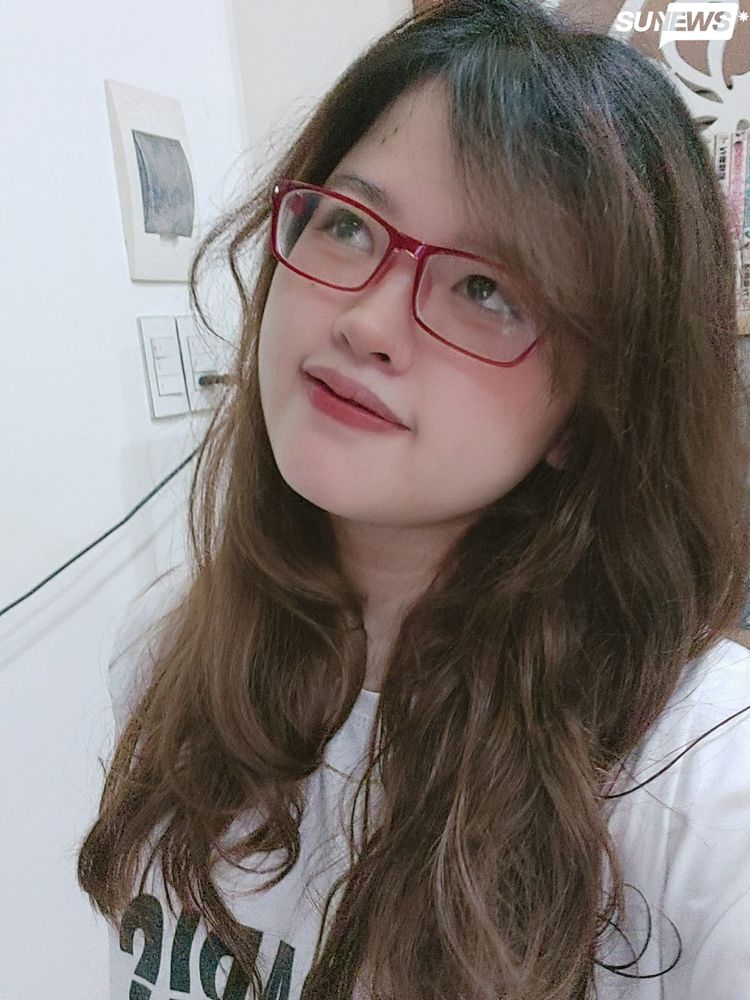 Growing from her own efforts but in her heart, Uyen always has a deep gratitude for her colleagues, thanks to whom she is the Uyen we see today. These messages are rather difficult to say face-to-face but Uyen still wants to express them: "Mr. Thanh Phong, Mr. Le Duy - the brothers who, no matter how busy they were, still took time to train me on project logic and how to communicate with the team or with clients… They are always ready to create opportunities for me, helping me grow with a specific orientation.
Ms. Van and Ms Mai - The ageless sisters. When I first joined the company, they were the first to instruct me on translation. They are humorous and easy to talk to so I can easily talk to them if I run into any problems at work. I also want to thank Hoang Hiep - my quite close friend. Though he usually teases me, he always gives me helpful advice regarding work.
Special thanks to everyone in Happiness, Housecom - A group of enthusiastic, dedicated, dynamic and young people. Everyone's positive energy has reached me. They are a group of brothers and sisters who are sociable, ambitious, so here, I find myself active and growing faster."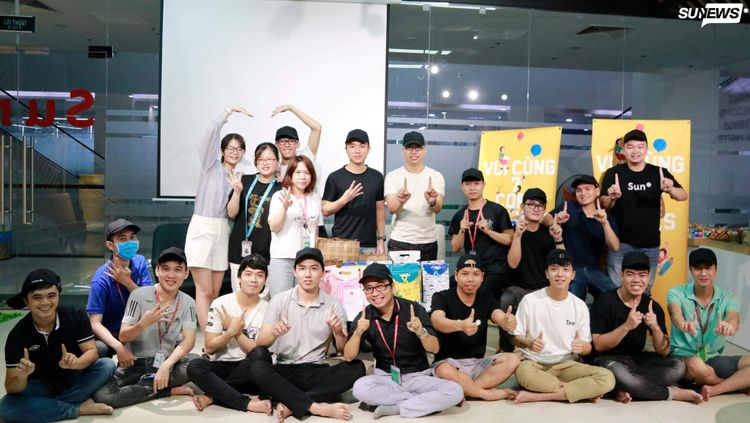 Uyen really is an affectionate, enthusiastic and energetic girl! Her journey working at Sun* has surely been challenging but with her optimistic mindset of "my past sad events are all forgotten now", she can easily overcome every obstacle.
"I don't know how others feel but personally, now that we have to stay at home due to social distancing, I really miss the lunches, happy hours and coffee dates with my colleagues. Moreover, getting the Break-through Award is indeed a pride but it also puts some pressure on me. That is exactly why I am determined to try even harder, setting the goal to improve myself by specializing in business and customers analysis." - Uyen said.
She surely radiates a powerfully positive energy, doesn't she?
A certain quote of Albert Einstein suddenly comes to mind:
In the most difficult times of life, try not to become a man of success, but rather try to become a man of value.
And Uyen is the living proof of this, the values ​​she created, her perseverance had produced the well-deserved fruitful result.