How has Covid-19 changed Sunners?
"Showing patriotism by staying at home" is the way that Sunners choose whenever the Covid-19 pandemic spreads. The ways they live and work have gradually become flexible to adapt to the change caused by the pandemic. Covid-19 has turned Sunners into stronger, more proactive, more talented people.
Amidst the mass information about the negative impact of Covid-19 on people's health, the economy, education, culture, people's daily life, isolation and social distancing are the most effective measures that the Government and the people of Vietnam are implementing in places across the country.
That means, instead of participating in outdoor recreational activities, going out for coffee or iced tea with friends or partying and eating with people, most of the time, we stay at home. Even the most familiar habits are now changed from daily grocery shopping to weekly or online shopping, meeting friends turned into texting or online Hangouts, and going to work turned into working from home.
Before these changes, Sunners were surprised and worried at first. But the pandemic, besides its negative impacts, has clearly changed us into more flexible and stronger human beings.
Working remotely is no longer a concern
Perhaps the thing that makes Sunner have to work even harder when the Covid-19 pandemic hits is having to work at home. Is working from home difficult? Is it tiring? Is it sad? The answer is "yes". Working in the office and interacting with colleagues has become a habit in their work life. But now, they have to be in a completely different working state. Many remote-working phases have taken place at Sun* so Sunners have gradually learned what they need to do, how to arrange work and life to balance and complete the assigned tasks. A good sign is, they are all optimistic and try to find a way to make things go as smoothly as possible.
"For me, the arrival of COVID-19 forced me to work remotely, but because of that, I have more time to work on my current project, learn more knowledge, and improve my skills. In addition, working at home like this enhances my ability to present problems in the online manner.
Working from home, I get to work in my own home office. From time to time, I have new ideas about ​​​​setting up the working corner to make it more chill, so I can work better. Everything can be done at home without going out. Covid-19 gave me the opportunity to challenge my ability to work from home independently like that!" - Nguyen Quoc Viet - Sun* Da Nang
During the most difficult times of the project, Sunners stood shoulder to shoulder, proudly overcoming hardship together. They found a way to connect with each other, a way to handle situations arising at work, and they overcame obstacles when working in a 'family environment'. Many projects are still being released on schedule and have received positive feedback from clients. Sunners' spirit is growing stronger and stronger, and it never ceases to grow.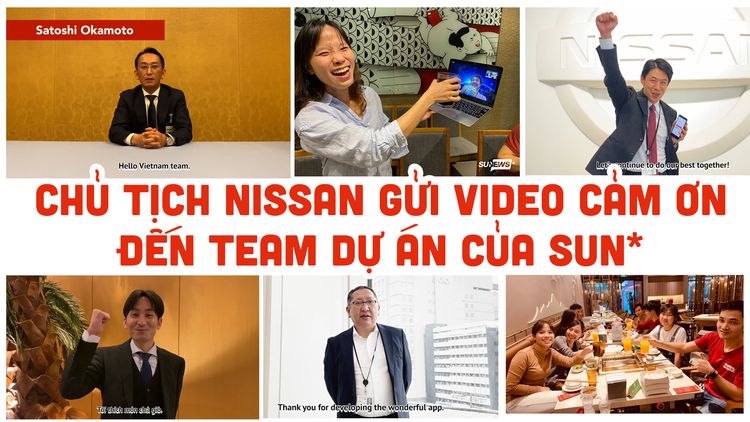 Learn to take care of yourself, love yourself more...
Staying at home a lot, boredom is an inevitable feeling because people always yearn for freedom. But we know we can't do anything about it so we need to change.
Adjusting the way of life, the daily routine to adapt to the "new normal" state is what most Sunners do now. They spend less time with friends to stay at home with their family, travel less to save money for times of need and learn new things to do at home or learn to take care of themselves and improve their own health. The vitality of Sunners has never been as intense as it is now, they learn to return to themselves, find out the reasons for their negative emotions and take action to find joy.
Thanks to remote-working, I have a lot of time to spend with my family such as: eating with the whole family, helping my parents with the shop, cleaning the house or on the weekend, I can cook delicious dishes for the whole family. This is also the season of rice harvesting and planting, so I can go out to the field to experience and learn stuff. When I was in Hanoi, on weekends, I often slept in until noon, but now in my hometown, I've forged the habit of waking up early to help my parents - this is also a success for myself." - Le Thi Yen - Sun* Hanoi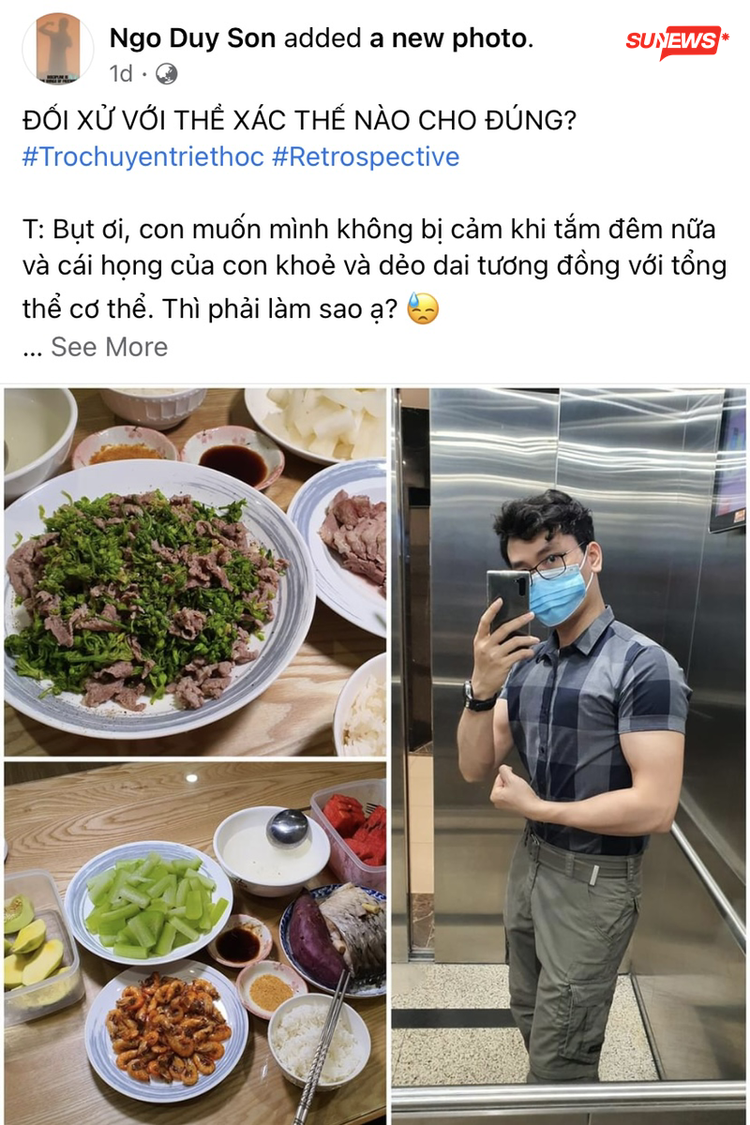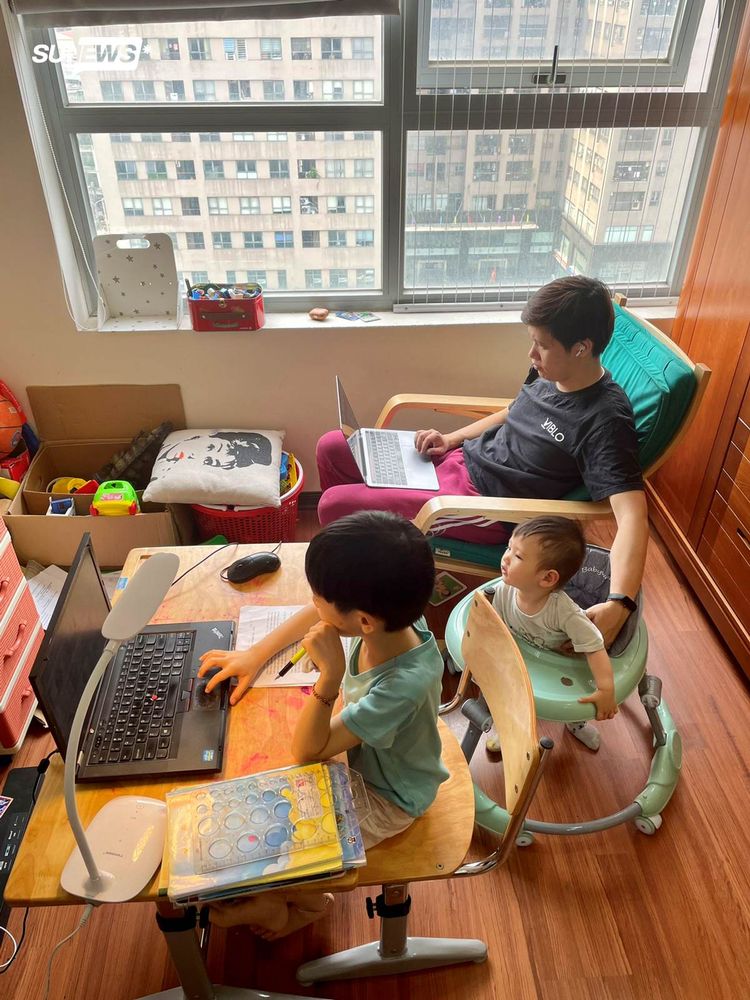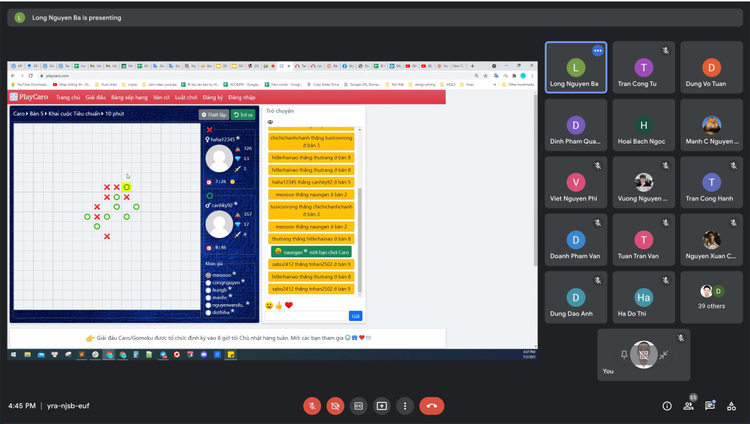 ...and care for each other more!
Out of sight yet not out of mind, Sunners are hard at work together. They are always looking for ways to connect with their colleagues. The spirit of "Be A Team" and "Be Optimistic" is applied through a series of interesting connection activities. Who said remote working is not fun? Sunners actively find special ways to connect with their teammates, creating a fun and exciting atmosphere just like working in the office.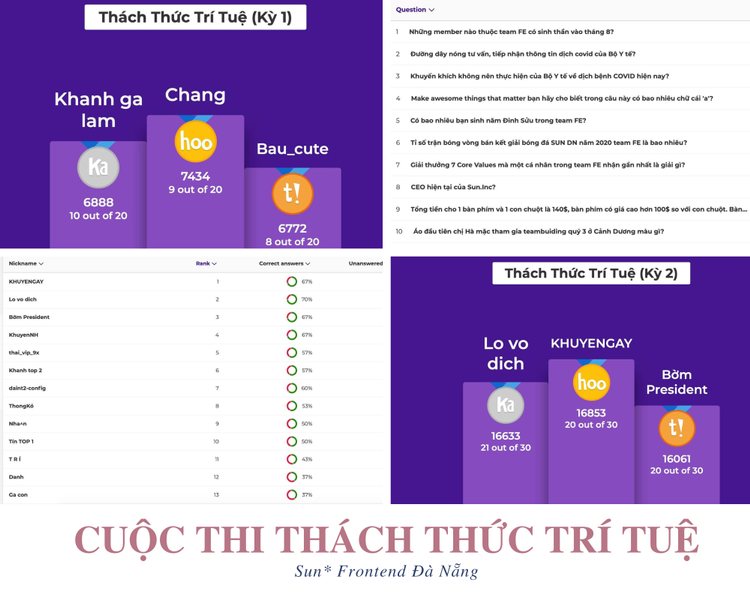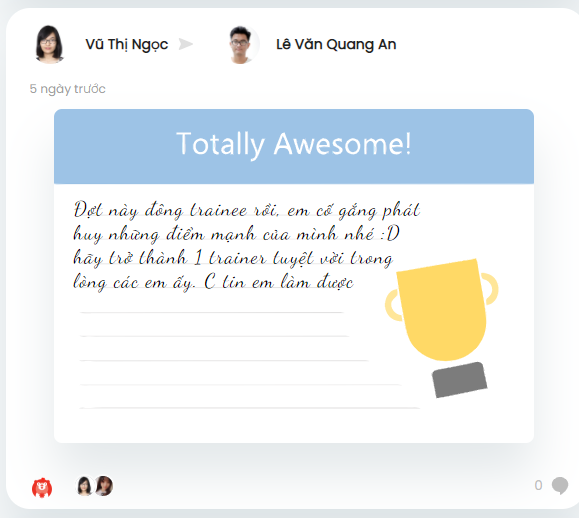 "Fire proves gold, hardship proves men" - in the face of adversity, people seem to become stronger. The same goes for Sun* family, the pandemic brought many consequences, but Sunners' spirit and will is still a wonderful thing that we will remember forever. We have overcome these tough days, so nothing can stop us, right?
We always trust, love and are proud of Sunners!