Sun* girls: "We enjoy true happiness while working here!"
If you notice or talk with Sun* girls, you will find that they are beautiful, brave, positive, and have great energy.
Completely believe in Sun* men
The ladies often joke that Sun* is the "men's paradise", men are everywhere. They are both talented, enthusiastic, and extremely gentle, which makes the ladies fall for". "Great!" is the word that they use to describe Sun* men.
Having a unique IT environment, coding all day with a huge number of projects, working OT…but Sun* women are often cared for and favored by the men.
Talking about her difference when coming to Sun*, Ms. Nguyen Xuan Minh Nhat - ISO said: "Although I used to work in many companies, I spend much love for this place. At Sun*, the benefits and privileges of women are focussed and prioritized, and everyone's concern for women in this majority-male workplace is also a great bonus!"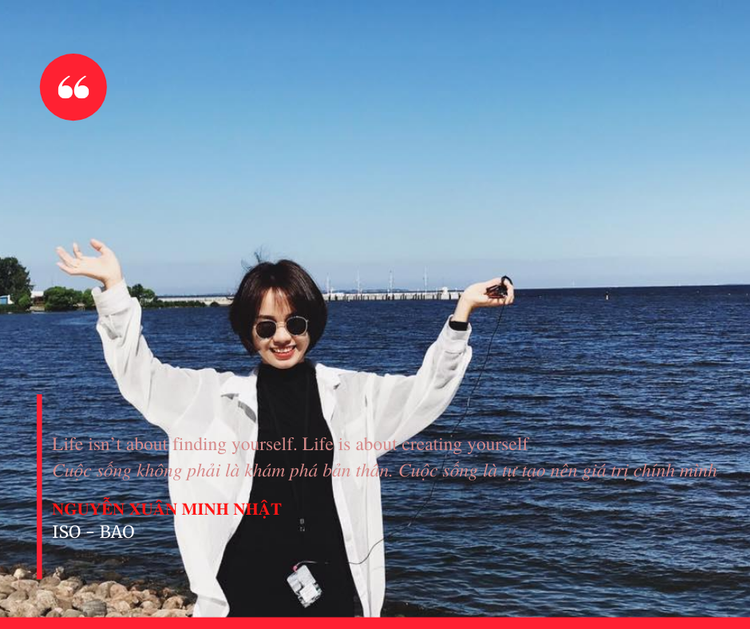 Ms. Han Thi Kim Ngoc (EUV4) also said: "I find that working in a majority-male environment is less difficult, but many advantages. Outsiders often think IT girls work hard and are tough, they will have many problems when working. But no, I can still be myself while working here because the men take care of me very well! They are very comfortable, funny, and always make the girls happy"
Besides, Ms. Ngoc also excitedly shared: "It is really fun working at Sun*! In December last year, my Group 4 (EUV4) had a new beautiful Comtor. Oh, it felt like meeting your soulmate, whom I can share my stories with. And the guys were very excited because of the presence of a new woman! Maybe it was because they have been lonely for so long! " (laugh)
It is also maybe because the specifics of the IT industry have partly trained them the qualities of a standard man, so women can more or less benefit that, right Sunners? The ladies are still cherished like princesses not only on special days, and freely develop themselves and do everything they love. The bravery and confidence of Sunners women probably also came from that love!
Competence is the core, confidence is strength
IT girls are special - This is something everyone has to admit! It comes from capacity, bravery, and working style. Women at Sun* always have great energy, which is very attractive.
When asked about the bravery of Sun* women, Ms. Tran Thi Thu Mai - Comtor said: "Women in the 4.0 era must be confident and live positive. Confidence brings us a lot of success, it also makes us express our values. I always try hard for those things! "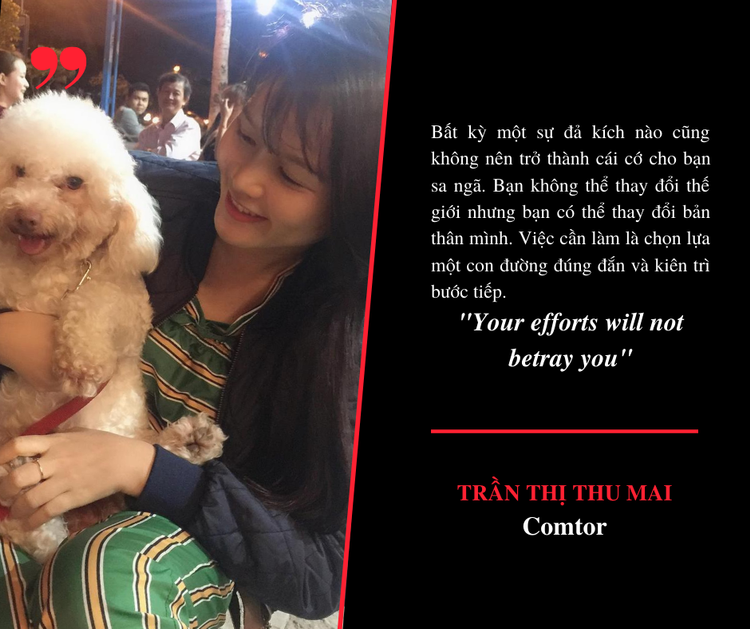 Emphasizing this, Ms. Minh Nhat said: "In my opinion, it is very important to know the things that make up our values and not lose ourselves in all circumstances. We should never forget outer beauty, always respect and balance to maintain hobbies, things that make your life meaningful and colorful. And love with all your heart but use your mind to feel it!"
That's right! Taking control of our life and continuously enriching ourselves are always the things we often hear. But how many people can actually do it? So ladies, instead of just waiting, why not try to bring out the bravery from the softness - a privilege of women only, to accomplish everything we want with our power?
Modern women, apart from work, are also influenced by many surrounding problems. If everything makes you tired, try to find hobbies, passions, and do it in your own way. Sun* sisters also have a lot of "elegant" hobbies such as listening to music, reading books, drawing, flowers, watering plants, cooking, traveling, Kpop ... many things for you to share your interest!
"At Sun*, the sisters are close, love, and protect each other. This is my favorite thing. We like a family, being willing to share experiences, and help each other be better" - Ms. Thu Mai concluded.
Certainly, many people have heard this: "Among IT companies, many girls in Sun* are the prettiest!". This is not accidental or fortunate because here, women are free like kites and always full of love. When a girl is full of love, she will naturally become beautiful and brave in everything, right?