The very interesting OKRs of Sunners
Many people think that OKRs must be related to work and taken seriously. However, at Sun*, Sunners set up many different interesting but realistic ones.
Setting key result for weight loss
Nguyen Thi Phuong Thao E has attracted many guys' attention with the "summer muse" photoshoot because of her radiant smile. But when looking at her OKRs, we notice an interesting Key Result called: Weight loss!
Losing weight to be healthy and beautiful is good, but be confident because you always look beautiful and full of energy. Always keep this happy, optimistic spirit!
Anyway, almost girls want to be skinny, but guys seem to like chubby girls. Boys, do you think so?
It sounds weird but it's actually not! Here we go the story about fitness and health again! It is thought that using soft drinks regularly is not good for health and especially, it can make you obese.
Noticing the importance of his good-looking appearance, Niloy is determined to keep his body fit by setting the key result: Say no more CocaCola
Live happily, stay healthy
If you think it is not necessary to set the key result for "Coffee hangout with friends", you are wrong.
Check this:
- Hey bro, I'm suddenly tired today, I can't go now
- Oh god, my girlfriend is sulking. Maybe next time
- Well, I'm too busy. I don't have time for coffee now
There are a bunch of reasons to cancel it. And if Ta Thi Minh Huyen wants to set a "Live happily, stay healthy" objective, "Coffee hangout with friends" would be a good key result.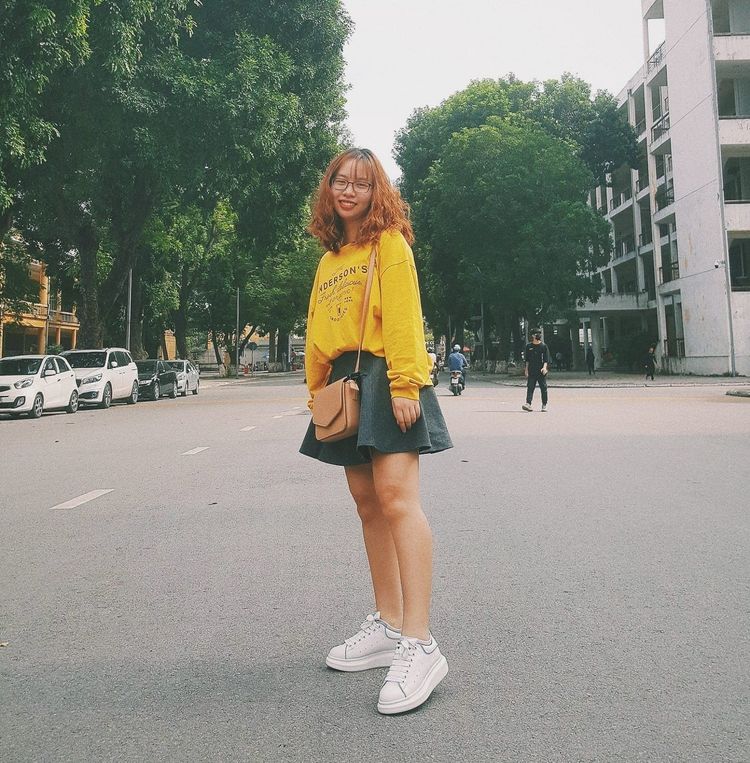 In addition, to achieve the above Objective, Huyen also set the key results such as Weekly Jogging and Learning to make 3 new dishes. The 3 dishes that she has successfully made are yogurt, flan and chicken-wing balls. Wow, where are Huyen's mates? Why don't you order her some to try out?
If you don't want to run alone, don't worry, many members at Sun* set it as their KRs in their OKRs.
In addition to Minh Huyen, many other Sunners are also actively running every day. For example, GL Tran Ngoc Thang and his KR of running 200kms in the second quarter. According to his update on S*Goal, it has been already completed. Congratulations!
Luong Thi Hong Ngoc also wants to participate in a 5km running contest in the second quarter. However, the disease situation makes it unable for her to accomplish this KR.
This is perhaps the most interesting goal.
But as said: everything has its reasons. As a Group Leader with a huge workload and also a Gamer, getting enough sleep becomes the luxurious thing for Mr. Tran Ngoc Thang. So taking advantage of OKRs, he sets the goal: Sleep for over 6 hours per day to ensure the health.
Fair enough, right everone?
Have you set reading books as your OKR? Not yet? Then you have not known about the trend of OKRs at Sun*.
Check out the OKRs you can find that many Sunners are reading too!
Ly Hoang Quang - the hot boy of EUV1 hopes to finish the Steve Jobs book. Every week, he updated the number of pages that he has read to motivate himself. Looking at the regular update data, we can see, although the goal is not too ambitious, such persistence deserves praise.
Tran Tuan Anh B - who once impressed the organizers in the S* Book review contest with the inspiring review of "Man's Search for Meaning". Reading books is also the goal that he wants to set this quarter.
Looking at OKRs of Mrs. Vu Thi Phuong Thao, you can see interesting Key results about reading:
Spend 30 minutes reading per day
Remember and write down about 5 favorite sentences from the read pages
Share the content of the book with husband
The KRs are very clear and on the track now.
Many people think that setting OKRs is such a serious activity that it is difficult to implement or follow. However, many Sunners have cleverly added these extremely interesting and realistic goals. And trust me, after a month, or a quarter, when looking back and see the goals you have achieved, you will find yourself better, happier, healthier every day.
Wish all Sunners the happiness and inspiration when deploying OKRs and many successful achievements thanks to this effective goal management tool.